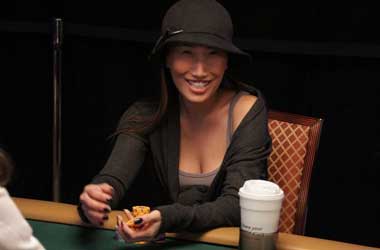 The announcement of an online edition of the world's biggest and longest-running poker festival gained mixed reactions from the poker community, with some arguing it lowers the prestige of capturing a gold bracelet and affects the brand's value and image. But that's not to say everybody was upset over the announcement of the online bracelet festival.
A lot of players were over the moon upon learning that a massive World Series of Poker (WSOP) Online Bracelet Series would take place, as they'd still get the chance to win a highly-coveted bracelet during the summer months, despite the postponement of the traditional live event.
However when the schedule was released, many had noticed that it's been filled with mostly No-Limit Hold'em and Pot-Limit Omaha events, much to the disappointment of mixed-games players, including seasoned poker pro Melissa Burr.
In fact, only one mixed-game was included in the schedule, an Omaha eight-or-better, which initially was wrongly listed as a PLO event. Some expected to see a stud eight-or-better event but, the format, which has become a staple in the traditional live festival, unfortunately didn't make it to the exclusive online series.
The limited formats available may be due to software incompatibilities, but Burr thinks the WSOP could have done better, and in an open letter to the organizers, she laid out why mixed games are important for overall poker player development.
Mix Games Lay A Strong Foundation For The Future of Poker
Burr argued that exposure to mixed games prepares players for the bigger battles ahead, especially that poker is an evolving game, with new variants and formats coming out every now and then.
She said players should be given every opportunity to try and learn new games, and not just limit their skills to no-limit hold'em and other more common formats as this is what will make them a well-rounded, better player.
Important For Self Awareness & Character Building
In contrast to the specialists who stick to at least one variant or format overtime and master all angles and aspects involved in a particular format, mixed games players are faced with bigger challenges as they may tread on unfamiliar territory at some point, which means they can't always guarantee positive results.
This humbling experience builds their character and helps them to be more self-aware. This is why Burr is calling on the WSOP to reconsider their sentiments to mixed games, and include more of the format in future festivals, be it live or online.