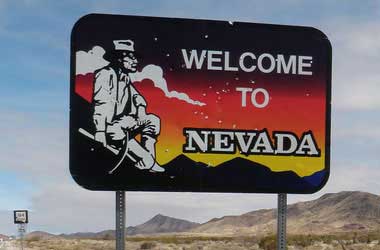 The performance of poker rooms in Nevada was stable though muted in 2016. According to the latest data released by state's gaming regulators, casinos netted $117,753,000 from poker cash games which was marginally lower than what was recorded in 2015.
The revenue is from 73 operational poker rooms that have a total of 661 tables as of December 2016. This is among the lowest live tables since 2004 when there were 484 tables, and it is the lowest ever amount raked from poker rooms since 2004 when the revenue brought in stood at $98.9 million.
The poker boom in Nevada that lasted through the 2000s saw poker revenue reach a peak of $168 million in 2007 but since then the market has been contracting for eight out of the nine years. Only in 2013 did the poker revenue see an increase over the previous year. The poker revenue reported by the regulators does not separate online and live poker sources. Revenue calculated is also limited to cash games since poker tournaments are labelled as an amenity.
Poker revenue from Las Vegas Strip casinos formed the major proportion of overall revenue, totalling $78 million out of the $117.8 million raked, an increase of about one percentage point over the previous year. There are 21 poker rooms with 320 tables in the Strip area. In general, gaming revenue for Nevada in 2016 was $11.26 billion, an increase of 1.3 percent over last year.
Senior research analyst with the Tax and License Division of the Gaming Control Board, Michael Lawton stated that these gains were encouraging as they were statewide and not just from casinos located on the Strip.
In a statement Michael Lawton, said,
Gaming win has now increased six of last seven years. All seven markets in Clark County posted increases for the 2016 calendar year, and to take it broader, statewide, every market for the state posted an increase for the calendar year with the exception of the Carson Valley. That's kind of the big picture
Slot machine revenue has been the primary reason for the growth. Revenue from slots was around $7.16 billion, an increase of 2.3 percent. Revenue from table games such as three-card poker, baccarat, PaiGow and mini-baccarat saw a decline but blackjack the most preferred table game saw an increase of four percent to $1.14 billion.
Lawton stated that the forecast was optimistic for 2017 based on expectations of higher wages, better employment rate and improved visitation to Nevada.