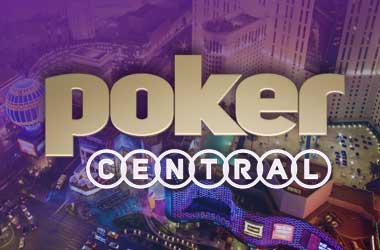 Poker Central has promoted itself to be the only 24/7 poker television network that will televise content covering all things poker related. The network has promised to telecast live poker tournaments, poker strategy discussions, player profiles and documentaries and fabulous poker destinations.
The company had released a number of promotional and social media campaigns to build its brand image and create interest in the market, promising to launch the network before the end of 2015.
Poker Central recently confirmed that it will officially launch on the 1st of October and has released its inaugural program schedule.
The primetime program schedule includes Premier League Poker by Matchroom Sport that will be televised Mondays to Fridays at 8 pm EST, Poker After Dark by Poker PROductions on a daily basis at 11 pm EST, 100 Greatest Poker Moments by Matchroom Sport every Sunday at 8 pm EST, Heads-Up Grand Slam by Matchroom Sport every Thursday at 9 pm EST and Doubles Poker Championship by Poker PROductions on Fridays at 9 pm and 10 pm EST.
In a statement, Clint Stinchcomb, CEO of Poker Central said
Poker Central is about to super serve the tens of millions of passionate and sophisticated poker fans in the United States and around the world. With thousands of hours of new, fresh content, Poker Central aims to entertain as well as it informs. Television and Internet have made poker play global and universal, giving rise to a new set of stars outside of Hollywood and traditional sports. We are excited that launch day has arrived and so has mainstream poker.
Poker Central will also telecast previously aired episodes of the World Poker Tour Alpha 8, Heads-Up Grand Slam, Women's World Open, The Big Game and High Stakes Poker. The company has plans to come up with innovative programming and release fresh content on a regular basis. Poker Central has formed partnerships with a number of popular poker players including Antonio Esfandiari, Phil Hellmuth, and Daniel Negreanu to help promote the network.
The company has also confirmed that it will produce two original shows that will cover Inside Poker and Pokerography and will debut both shows during the early part of 2016. The company is also promoting heavily on social media platforms like Facebook, Instagram and Twitter is running a promotion called Poker Face asking users to upload their best poker face.
The eventual winner will be flown to the Aria Casino and Resort in Las Vegas and will get to have a private poker lesson with one of the top poker players in the world.