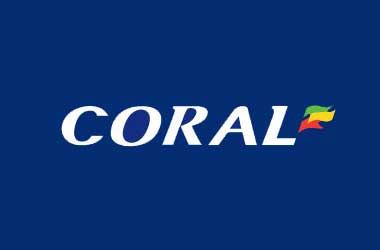 We are always excited to see a brand new online poker game being launched, and as such we are going to be introducing you to a brand new poker game variant that has just gone live over at the Coral Poker site, that being the must play Six-Plus Poker game variant that is taking the web by storm!
The one main difference that you do of course need to be fully aware of is that this new Coral Poker game has a completely different deck of cards in its deck that all other poker game variants for you are only going to find there are 36 playing cards in the deck, and those cards that are missing from that deck are all of the 2's through to 5's cards.
What you are therefore going to have to do when playing this brand new poker game is learn a completely new playing strategy, and there are going to be plenty of winning opportunities when you do so!
The overall structure of each game you play is very easy to understand for each game will begin in much the same way a most other poker game variants that being with players getting dealt out to each of them two initial pocket cards, which they must then use to determine whether they will want to carry on playing in that game or whether they will be best off folding their hand.
The game then moves onto the Flop and then once that round of betting has taken place the game then moves onto the Turn and another round of betting will then takes place before the game move onto the River Card part of the game and then the final round of betting will take place.
PokerVIP
The highest ranked poker hand will win the pot or share the pot if two poker hands at the final table are of the exact same value, and we shall now give you an overview of the hand rankings used on this brand new poker game.
The poker hand rankings starting at the highest ranked hand working down to the lowest ranked poker hand are as follows: Royal Flush, Straight Flush, Four of a kind, Flush, Full House, Three of a kind, Straight, Two Pair, a Pair, and finally the High Card hand.
If you want to learn more about this great playing new poker game or find out more about how to play it then make your way over to the Coral Poker website as you are going to be able to experience playing it at one of their free play poker tables or you will be able to get stuck into playing it via their real money poker tables!