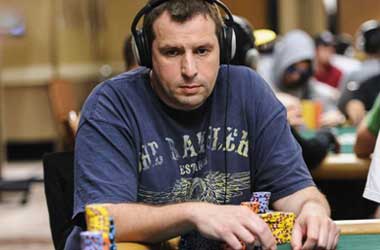 Once in a while, an amateur poker player walks in to the World Series of Poker (WSOP) and turn heads as they have a great run and surprise everyone including themselves.
There have been a few instances over the years when amateur poker pros have won major cash prizes at the WSOP along with a coveted WSOP gold bracelet.
The WSOP is holding a record number of four online events spread throughout May 29 to July 17 in 2018 to celebrate the merging of the New Jersey online poker player pools with the Nevada and Delaware.
This is the first time that a WSOP.com online event accepted entries from more than one state and the result was that it recorded the biggest entry field so far with a total of 2,972 players. It was a nice turnout that created a prize pool that almost hit a million dollars.
This was the case of William 'Twooopair' Reymond, a French journalist who tried his luck at the very first online bracelet event scheduled at the 2018 WSOP and won. Reymond is a French poker enthusiast who happened to be in the US for his research on a book he is writing about John F. Kennedy's assassination. He decided to try his luck at the WSOP online event and at the end of the 12-hour game, Reymond was able to take down the competition and walk away with the biggest share of the $974,816 prize pool.
He pocketed $154,995 for his efforts after he beat Shawn "sHaDySTeeM" Stroke at heads-up. Stroke also walked away with a nice payout of $94,264 payout, while third placer Stephen "SteveSpuell" Buell won $69,016. After the win, since the event was held off-site, Reymond was only able to comment on his bracelet victory via Twitter.
Et pendant ce temps, après 12h de poker, je viens de remporter le @WSOP event #10. Moi qui ne porte pas de bijoux, je me retrouve avec un bracelet… #Poker pic.twitter.com/vksFFVR49L

— William Reymond (@WilliamReymond) June 4, 2018
Which translates to
And in the meantime, after 12 hours of poker, I just won the @WSOP event #10. I do not wear jewellery, I find myself with a bracelet.
Anthony 'nowb3athat' Spinella Finishes Seventh
The first WSOP online event turned into a big and prestigious event and many expected the usual set of online poker pros to dominate the event. There were a number of top online poker pros taking part in the event including Anthony 'nowb3athat' Spinella. Spinella was the first player to win a WSOP online event and take home a gold bracelet back in 2015. However, he found the going tough at the 2018 WSOP online event and ended up finishing in 7th place with $21,251.