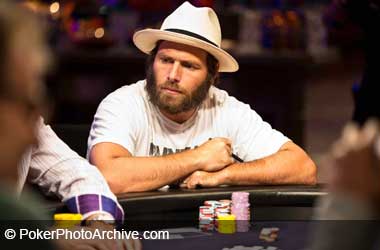 American poker pro Rick Salomon will not be able to get his hands on an enormous $2.8 million in unpaid winnings allegedly owed to him by a Saudi sheikh after a court in France ruled that poker is a game of chance that does not involve physical skill and exercise, and therefore it cannot enforce the debt.
Salomon accused Raad-al-Khereiji of failing to pay the huge debt stemming from a Texas Hold'em game at the Tiara Miramar Beach hotel near Cannes on the French Riviera back in 2014.
After incurring massive losses, the defendant allegedly promised to make his payment through a lawyer in Los Angeles, only to backtrack seven months later, saying he could not pay the amount as the game did not involve any actual stakes and was just a friendly session played for fun.
Salomon claimed he had been trying to recover the unpaid sum from Khereiji and reached out to him several times since their poker session five years ago but to no avail.
The case was heard before a court in Grasse in October, in which Khereiji's lawyer Paul-Albert Iweins argued that
the courts can only enforce gaming debts that involve physical skill and exercise, such as foot or horse racing, tennis, chariot races, and games involving weapons, in accordance with a law dating back to 1804. Poker does not fall into this category, and therefore Khereiji should not be obliged to pay the alleged debt
However, Ronald Sokol, the lawyer who represented Salomon, said the game in question lasted for a gruelling 48 hours, which in itself was already a test of endurance, and thus the requirement was met.
But the judge in the case ultimately ruled against Salomon, which came as no surprise, according to Khereiji's lawyer, considering existing laws in France which make it hard to pursue someone for a gambling debt.
Salomon's Legal Team Considers Appeal
Sokol admitted he failed to present substantial proof to establish that the game in question fit into the requirement of physical skill, but the lawyer said they are not giving up just yet as they are considering taking the case all the way to the French Supreme Court.
Rick Salomon is a high stakes poker player who is known for his links to a number of popular female celebrities, having dated the likes of Shannen Doherty, Elizabeth Daily and Paris Hilton. He was married twice to actress Pamela Anderson.