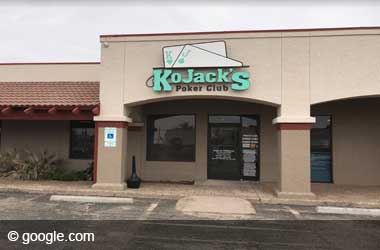 Gambling laws in Texas make it illegal for casinos to operate and for regular poker rooms to welcome patrons. The exception to this rule are casinos that operate on Reservation land as Indian tribes are not subjected to state gambling laws.
Given the fact that Texas Hold'em is the most popular poker variant in the market, it is a crying shame that poker players in Texas are not allowed to play a game that has its roots in Texas.
However, Private Poker Clubs in West Texas have found a way to run poker operations without breaching the law and they are becoming very popular with poker players in the Permian Basin.
Poker clubs like Kojack's Poker Club have become quite popular with the locals who no longer have to travel out of state to Louisiana and Oklahoma for a game of poker. The authorities are very aware of the fact that a number of private poker clubs have popped up in the West Texas region in the last few years and have a growing membership.
Poker players who visit these private clubs enjoy a fantastic experience as these private clubs do their best to offer their patrons are cool casino like experience. Players are also comfortable visiting and playing at these private poker clubs because they know their operations comply with state gaming laws.
In a statement, Kimber Kincaid, a co-owner of Kojacks said
There are three things that we have in place that keep us as a legal operation, one of those being that were a private membership based club, the second is that there is no rake taken off the table, and the third being that everyone has the same advantages of winning and losing.
More Than 40 Private Clubs In Texas
The popularity of these private poker clubs has increased significantly in the last 24 months and now there are more than 40 private clubs spread across the state of Texas. The authorities do keep a close tab on these clubs just to make sure they are not breaching gambling laws.
An official from the Midland Police Department said that these poker clubs are not a problem to the police because they do not collect any money and comply with state gambling laws as of now. Legislators will realize that these private poker clubs have found a loophole in current gambling regulations and might look to fix that in the coming months!