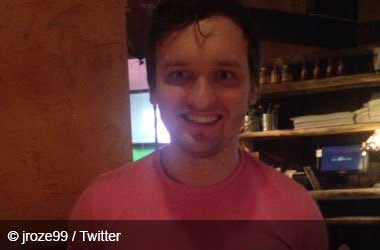 There are a large number of online poker training websites out there, YouTube channels offering poker tips and tricks and 'expert' poker trainers selling one-on-one training.
The problem with the extensive amount of poker training available is that amateur poker players are often hoodwinked into signing up and paying for average poker training that does just about nothing in helping them better their game.
PokerStars is the biggest online poker website in the world and the brand is known throughout the world for bringing a variety of different opportunities to poker players. Not everyone in the global poker community might be aware of that fact that PokerStars also offers a great training resource via its PokerStars School.
Janis Rozentāls, a Latvian who moved to the UK in 2010 does not make his living playing more as he is an engineer by qualification. However, he does like to spend time studying the game of poker and spends a number of hours each week trying to better his game. He recently took part in the PokerStars World Championship of Online Poker (WCOOP) and was surprised to see his efforts payoff.
Rozentāls entered an online event at the WCOOP that had a buy-in of just $11. The studious poker player admits to using the lessons he learned at PokerStars School to his advantage to slowly win a number of pots and eventually exit with over $17,000 in prize money. While that isn't a life changing sum of money by any means, it was a huge boost to the 30 year old amateur player's confidence.
In a statement, Rozentāls said
The final table for me was the best poker I've ever played. I started as the eighth biggest stack and I think I knocked out seven out of eight players from the FT. Before this my biggest cash was $2,400 so it is a massive improvement and this will boost my bankroll quite a bit
Invest Time To Study And Strategy
There are great lessons that amateur poker pros can learn from Janis Rozentāls win. Prior to his WCOOP win, he has had a rough year at the poker tables but that did not deter him from studying and improving his game.
Amateur poker pros should focus on finding a quality poker training resource and then focus on developing their skills over a consistent period of time as their efforts will pay dividends in the long run.