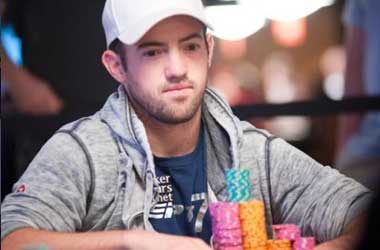 Joe Cada shot to fame on the poker circuit and earned the nickname 'The Kid' after he became the youngest player to ever win the World Series of Poker (WSOP) Main Event in 2009. At 21, Cada came to his very first WSOP with a financial backer that trusted his online poker results and Cada delivered. He walked away with two non-final table cashes and an $8.5 million Main Event victory.
The 2009 Main Event victory was a monumental win that took him out of his online poker streak, into the live circuit. It was a decision he would not regret in the next years, since he would cash in a number of events and final tables, in and out of the WSOP. In 2014 came another highlight for Cada, when he won his second gold bracelet at the $10,000 6-Handed at the 45th WSOP.
The years went by and Cada slowly lost the spotlight. He admits that after 2014, he has beenrarely playing live events, except for the few charity events he'd be invited to. He admits that recently, he has been focusing on fighting for the legalization of gambling, traveling with his girlfriend, and taking care of his father who has recently suffered from a stroke.
Despite his inactivity, Cada never fails to come back to the WSOP year after year. In 2016, he cashed in six events, and in 2017, cashed in seven. This year, at the 2018 WSOP, it's just been five days into the series but he has already cashed with a ninth place finish at the $10,000 Super Turbo Bounty and went on to win his third WSOP gold bracelet at the $3,000 NLH Shootout.
Win At $3,000 NLH Shootout
According to Joe Cada, he went into the Shootout event a bit weak, playing "card-deaf" for the first few hands. But as he fought his way through the field of 363 and into the 10-player final table, he finally got his groove back on to take down Sam Phillips at the heads-up. Cada will be taking home $226,218 for finishing first while Phillips took home $139,804. Joe McKeehan, who went into the final table as chip lead, finished third with a nice $101,766 payout, taking into consideration the low buy-in.
Cada says that his way of celebrating his third gold bracelet is by resting, before he continues grinding at the WSOP. Now at 30 years old, so much has changed for 'The Kid' — his frequency of playing, his plans, and his way of celebrating his wins. But with his third gold bracelet win, Cada is once again ready to stir things up at the 2018 WSOP.