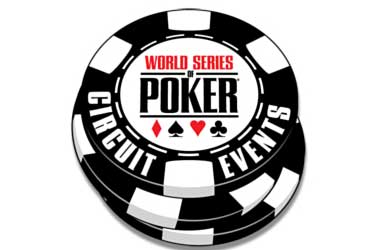 The World Series of Poker Circuit (WSOPC) has continued to take flak for introducing a series of changes over the past few years.
Most recently, the WSOPC announced a change in the percentage of the field paid.
The WSOPC decided to change the paying field from 10 percent to 15 percent, a decision that did not sit well with a few of the most active and accomplished grinders on the tour.
The players claim that this is the final straw in a string of reforms hurting the travelling poker pros.
American poker pro Dan Lowery recently started a discussion on Twitter after sharing his thoughts on the changes. Lowery said it is now worthless to travel to the various Circuit stops and grind full schedules due to the new payout scheme. He also does not agree with the watered down structures and the high number of reentries adopted in the schedule. Lowery said he can't see himself playing much on the WSOPC this year as grinding and making money on the tour has somewhat become a lost cause. 
Having everything be a reentry for so many levels, then pay out 15% in small buyin tourneys is just a heist without a ski mask. The only people that can make money are those running the tourney. And for those of you that think dealers are getting rich, think again!

— Daniel Lowery (@danmflowery) July 29, 2019
Lowery is among the most successful players in the history of the tour, winning a total of nine rings and over $1.1 million in cashes. His opinion has been echoed by top Circuit performers, including Chris Conrad, John Holley, DJ MacKinnon and John Richards, who also voiced their misgivings on the changes. The players said they can only afford to travel for some $1,700 Main Events in the coming season and will have to pass on most stops. 
WSOPC's new structures involve an increase in starting chips and a reduction in longer late levels, something DJ MacKinnon labeled as a joke. MacKinnon went on to say that the tour no longer pays attention to what grinders think and feel. This is true in some ways as a previous WSOPC practice of sending out surveys to its highest-volume players has now been discontinued. Conrad backs this up, saying the WSOP management has declined offers to discuss issues with its regular players. 
WSOP Management Defends Changes
In response to these concerns, Seth Palansky, Caesars Vice President of Corporate Communications said the grievances of the small minority will not drive decisions that the company makes. According to Palansky, the tour is designed for the recreational player and all their decisions and moves over the years are made taking into consideration player and operator feedback. 
Palansky said the WSOP and its Circuit events have been successful over the years and he believes the brand will continue its success in the seasons ahead.