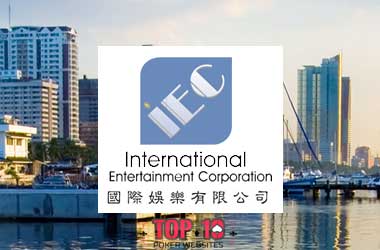 International Entertainment Corporation (IEC) recently announced that it has acquired Rational Live Events Macau Limited which specializes in running live poker events in Macau. Rational Live is a Macau-based subsidiary of The Stars Group which is the parent company of PokerStars.
This past May, The Starts Group partnered with IEC in order to license PokerStars for live events in land-based venues and poker rooms throughout Asia. They are presently trying to find a venue for a PokerStars LIVE poker room in Macau. With this acquisition, IEC will rely on Rational Live to carry out a similar work on its behalf in the Asian continent.
Stanley Choi Chiu Fai who heads IEC said that the deal brings Macau a step closer to having the PokerStars LIVE brand make a return to Macau. Melco Resorts and Entertainment had been operating a PokerStars LIVE room in one of their properties in City of Dreams since 2013 but it was closed in May 2018 shortly after the Chinese government banned online poker in mainland China.
Lawrence Ho, chairman and CEO of Melco Entertainment had earlier stated that he wasn't too keen with the poker room concept as he did not believe that poker was going to be very profitable in Macau. Since Ho likes trying out new things, his company partnered with PokerStars for a trial but backed out as the market wasn't very profitable at that time. Ho thought it was best to close down the poker room and use the space for other profitable gaming activities in Macau.
IEC claims that they are negotiating a re-launch of PokerStars LIVE Macau and would like it to be in Studio City so that they could host the 29th annual Macau Poker Cup. In any event, it certainly seems like PokerStars LIVE will be returning to Macau after a brief absence.
About IEC
International Entertainment Corporation is listed in Hong Kong and deal in hotel operations and leasing out space for casino gaming enterprises and other leisure and entertainment ventures.
IEC is the owner of Hotel Group in the Philippines and the AG New World Manila Bay Hotel in Manila. On top of that, IEC used to own a 40 percent interest in Arc of Triumph Development Company Limited which is a company that invests in property that also developed and runs L'Arc's high-end residences and casino. The company sold their shares in 2010.