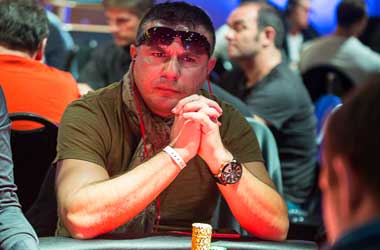 Young poker players are very keen on becoming a professional poker player as it gives them the opportunity to opt out of the rat race and pursue the opportunity of making a living playing poker and becoming rich quickly. While it's not wrong to dream big, it is important that one has a reality check – especially when it comes to being a professional poker player.
The competition in both live poker and online poker is more competitive now than ever before – which means it is a lot harder to be consistent at winning because there are just so many good players around. The one ingredient that is a must have in terms of being a successful poker player is persistence.
Turkish poker pro Akin Tuna is a great example of how persistence can work in one's favour and provide a big payout in time. Tuna has had some decent wins in his career like his 2nd place finish at the €10,300 No Limit Hold'em High Roller – 8 Handed when he won €290,000 back in Feb 2016.
However he has had a tough time since then and has not had a lot of success during 2017 and during the first 8 months of 2018. He did not quit or get frustrated but continued to work on his game and play poker. His persistence paid off with a second place finish in September 2018 at the $10,000 No Limit Hold'em – High Roller Event 8-Max when he won $196,060.
He finished the year strong as he won the €10,300 No Limit Hold'em – 8 Handed at EPT Prague and took home €125,330 for his first place finish. Tuna will finish 2018 with more than $867,000 in career prize money and he will be looking to cross the $1 million mark if possible before the end of 2018.
Importance Of Being Persistent In Poker
Amateur poker players as well as young poker pros can take a lesson out of Tuna's book. Playing poker for a living is a tough profession and is not as glamorous as some make it out to be.
There will be months and sometimes years when you don't make any money playing poker but if you are really committed to being a poker pro then you need to consistently work on your game and be persistence because a heavy payday could be just around the corner.