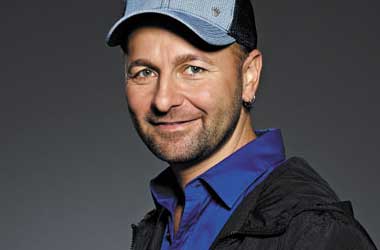 The online poker industry in the U.S has come under lot of criticism for not having a robust system in place and the Department of Justice (DOJ) has cautioned banks, financial institutes and credit card processing companies to be vigilant about online poker websites and online poker transactions.
It now appears that the Bank of America (BOA) has been following these instructions as BOA recently decided to freeze all bank accounts of ace poker player, Daniel Negreanu. The irony of this move is due to the fact that Daniel Negreanu is rated as the number one all time earner in poker history but all has a solid reputation of being a straight-up guy. He has won more than $32 million in poker prize money and a lot more in sponsorship deals.
BOA doesn't appear to be too concerned with Negreanu's reputation or his net worth as his credit card was also suspended. Negreanu's association with the online poker industry and the fact that huge amounts of cash have been coming into his account, has caused red flags to be raised by the BOA system. There was no notification given by BOA to Negreanu to inform him that his bank accounts would be closed and his credit cards would be cancelled.
Negreanu had to find out himself just before Christmas and it took him awhile to figure out what was going on. He took to Twitter to express his surprise and annoyance over BOA's action.
Negreanu sent out a couple of Tweets which said
MasterCard just cancelled my credit card for no reason whatsoever… And I'm rich! How dumb are they? Haha.

— Daniel Negreanu (@RealKidPoker) December 23, 2015
Apparently Bank of America no longer wants my business. They are closing all my accounts because I put too much money in them from poker???

— Daniel Negreanu (@RealKidPoker) December 23, 2015
PocketFives, an online poker website that focuses on poker player rankings tweeted back and informed Negreanu that other high profile poker players such as Haralabos Voulgaris, Dough Polk and Ankush Mandavia have also faced similar situations in the recent past. This is because the Department of Justice is operating a program called 'Operation Choke Point' monitoring high risk markets that are known to be targets for financial fraud and money laundering. The online poker industry is currently on the DOJ's list and it is quite possible that more accounts could be frozen in 2016.