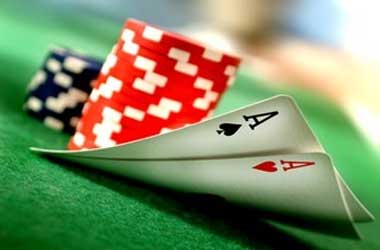 Most gaming regulators and commissions across the world put poker in the same bracket as traditional casino games which are based on luck.
Gaming lobbyists across the world and poker companies such as the Global Poker League have campaigned really hard during the last few years for poker to be recognised as a sport because they argue that it takes an enormous amount of time, learning and practice for one to become a good poker player.
Poker lobbyists disagree that poker is a game of chance and claim that to be a successful poker player, one needs to be highly skilful and have a robust strategy.
pokernewsdotcom
They have struggled to convince opposing parties because they did not really have a strong case that would be recognised by lawmakers. That could all change pretty quick as the Global Association of International Sports Federations's (GAISF) has announced that it has placed 'Match Poker' on its Observer list. Match Poker is another variant of the game of poker.
The Observer list is a list that the Olympic Committee uses to review new games and determine if they can be certified and introduced as an official Olympic sport. This year the Olympic committee has given games such as foot golf, foosball, arm wrestling, dodgeball, kettlebell lifting, pole-dancing and Match Poker 'Observer status'. The Olympic Programme Commission (OPC) and the International Olympic Committee (IOC) will now review these games to determine which ones will be shortlisted and given official Olympic sport status.
In a statement, Patrick Baumann, GAISF President said
We warmly welcome our first Observers. This is an exciting time for them and for us and we will do everything within our remit to help them realise their full potential as International Federations within the global sport's family and, one day, maybe become part of the Olympic program.
The Olympic Committee has provided a number of games with Olympic status in recent times and a number of them will feature in the 2020 Tokyo Games. Some of the games recently approved include skateboarding, karate, rock climbing and surfing. The OPC and IOC will measure games on the 'Observer' status with a number of different criteria to see if they qualify for official status.
These games will be measured based on their global acceptance and popularity, reputation of the game, performance and health of competing athletes, financial cost to host the game at the Olympics and the history and tradition of the sport.