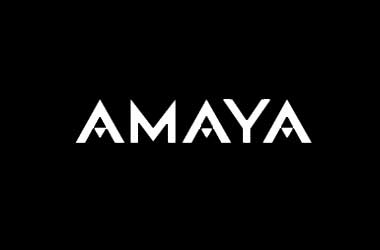 The proposed merger between Amaya Inc and William Hill has been shelved according to statements issued by the two companies. No reason has been specifically cited for the talks falling through.
The two gambling companies were said to have been in discussion for a merger of equals. The merger would have created the world's largest gambling company and would have had significant impact on the industry. Amaya owns PokerStars, the world's largest poker site and William Hill has betting operations across several markets spanning offline and online channels. The deal was expected to be in the range of GPB4.5-billion (US$5.5-billion) to GPB5-billion.
Media reports however subsequently revealed that William Hill's biggest shareholder Parvus Asset Management had expressed opposition to the deal doubting its suitability. Parvus felt that the deal would result in loss of shareholder value as the online poker market was facing challenges across the globe which could result in long-term loss for William Hill. Amaya had dismissed the claims as inaccurate
IBTimes UK
In a statement on Tuesday, William Hill said:
After canvassing views from a number of William Hill's major shareholders, the board has decided that it will not pursue discussions with Amaya. Accordingly, the board has informed Amaya that it is withdrawing from discussions and wishes Amaya well for the future.
On its part, Amaya said that discussions between the two were concluded and that the companies would no longer be pursuing the merger. Divyesh Gadhia, chairman of Amaya, stated that the company's management along with team of financial advisors have evaluated a range of strategic alternatives for the company, and had decided that at this point in time the best choice for the shareholders was to remain an independent company.
Both companies are facing challenges such as tougher regulatory environments and heavy taxation in markets, along with changing player expectations. These difficult operating conditions have resulted in increasing consolidation between gambling providers over the last couple of years. European rivals Betfair and Paddy Power have teamed up while Ladbrokes has joined hands with Gala Coral. William Hill has been struggling in recent years to boost growth in its online and international operations. The company rejected a previous bid by 888poker and Rank Group saying the deal price was undervaluing it.
Amaya has been evaluating suitors from the start of this year. Amaya spokesman Eric Hollreiser said it attracted interest from several companies but it was only with William Hill that discussions had reached an advanced stage.