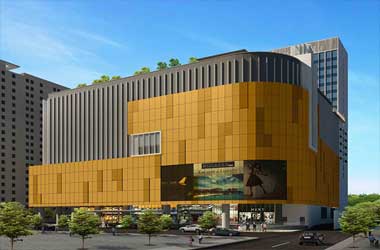 The Asian Poker Tour (APT) recently announced that it had opened yet another new poker room in Asia.
This time around the APT has partnered with the Winford Hotel and Casino in Manila, Philippines and opened out a new poker room.
The soft launch took place last week and poker players will be keen to know that the non-smoking poker room features four custom-designed poker tables by the APT. The tables will offer cash games starting P25-P50 and upwards.
The casino is located within the Greater Chinatown area. The partnership between APT and the casino is expected to help increase the popularity of poker in the country.
In a statement, Raymund Gamier, operations manager of the APT Poker Room said
My initial plan is to get a feel of what works for the Winford. I want to create a poker room where the locals feel comfortable and see if the location can speak for itself. For now, the room will focus on cash games and on building a new market of locals. We are the only poker room in the vicinity and neighbouring areas so I am curious as to the market.
Headed by chief executive Jeff Mann, the APT was launched in 2008 and has held several large poker events mostly in the Asia-Pacific region. Some of the key stops of the APT tour in the past has been Macau, Cambodia, South Korea, Australia, India, London and Mauritius.
The new poker room in Manila will be playing host to a number of poker events this year. Gamier stated that Winford Hotel and Casino was willing to offer the space to hold small tournaments such as a weekend series with affordable buy-ins. The room will play a major in the coming months as it will hold satellite events offering tickets to APT Philippines stop.
The chairman and chief executive of the Winford Hotel and Casino, Alfonso Reyno said that the APT room would cater to the Manila market, particularly the Chinatown districts along with other key nearby areas such as Quezon City, Caloocan and Valenzuela. He pointed out that the facility was the only five-star facility located in the Northern region as others were in the South.
Reyno stated that the reason for partnering with APT was that it was one of the top poker tours across the world and it would be a mutually beneficial relationship. An official grand opening event is planned for April 21 for the new room. A two-day tournament will be held between April 21 and 22 that will offer players the opportunity to win a seat to the APT Championship in the Philippines.
Asian Poker Tour